I got new tote bags printed. You can buy them in
my shop
or on
Etsy
.

I had to redraw the Terrarium with a thicker pen.

Here some details on the bag: 15"x15" 100% Cotton Canvas Tote. Eco Friendly, Hand printed with heat-set water base screen printing inks. Printed in Fort Bragg, California. Image on one side, measures 10"x11". If you machine wash it, you have to put in cold.
I now have three tote bag in my store. But I'm soon going to be out of the Whatever tote bag cause I have like half a dozen left. In Northern California they passed a law where grocery stores have to charge you 25c per every bag you use. It's to get folks to bring their own bags. It makes me think about tote bags a lot, but mostly cause I don't want to be at Trader Joe's with a Whole Food's tote bag cause would be kind of awkward. It's not, but it's enough for me to think about it. But, yeah.

I got my friend Jacob to print them for me. He lives in a silk screening studio in Mendocino County. It was pretty awesome to work with him, cause usually I have to deal with super-nameless big companies that aren't so awesome with handling art. If things go alright I hope to work with him again soon.
You should check out his stuff. He's one of my oldest friends, I've known him for about 15 years, when I was 19 and goofing off in the Art Department at San Francisco State.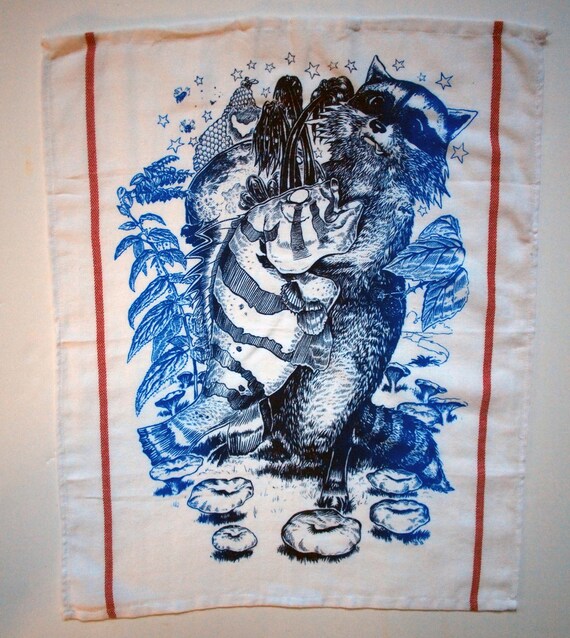 Jacob Hewko Links:
Etsy
Facebook Page
Tumblr.