From time to time someone would see my pencil case and ask what I have in it. I always thought it would be awesome if there was a blog where someone would just post photos of other people's pencil cases. But yeah. That would be pretty weird.
This is my pencil case. It's from Kokuyo's Repete series. I bought it for $13 in 2011 in at the Kinokuniya stationary store in Japantown cause I was planning a long trip to England, and my smaller pencil case only holds like 5 pens.

This is what I carry in it.

My favorite pencil sharpener is the Kum Automatic Longpoint Sharpener. You can find it for around $6, and it comes with replaceable blades in the slot. I have yet to find a place that just sells the blade.

My favorite pencil is the Mirado Black Warrior. It got discontinued so I bought about 300 of them. I go through about 6 pencils a year, so I'm pretty sure I'll be okay with it. It used to sell for 29c at my local art supply store.

This is a pen a penpal from New Zealand sent me. I've had it for years, and I like that it has pieces from so far away. It's ballpoint, and I keep it on me in case I have to draw something for someone, like at a zinefest or something. I like drawing with ballpoint the most cause I use it like I would a pencil.

My 17 year old self's pen of choice, The Pilot V5. I used to buy the 12 pack at the Office Supply Store, and there would be at least one pen that would get busted in my pocket. .5 is kind of thick, I use this to write out stuff like my mailing address, and then someone else's mailing address, or when I have to write out bills. Sometimes I use it to ink large spaces of black, after I draw out the lines with something thinner.

A pen using a Pilot V5.

I don't know what these are called, but I get them at Muji. They're super nice and sell for only $1.50 each. The only problem is that they screw in from the back so sometimes I fuck up when I don't check to see if my pen is screwed in alright. Also .38 is a random pen-tip size.

The ink dries matte on those pens from Muji, so I ink the larger spaces of black in with a .5 version of that pen.

Here's the refill for the .5.

A drawing where I used the pen from Muji.

Sometimes I have to make a drawing with really thick lines. Usually they're for products, cause the drawings need to stand out a little. I use this Faber-Castell Pitt brush pen for those drawings. It's india ink and it costs no more than $2.

This is a drawing I made using the brush pen.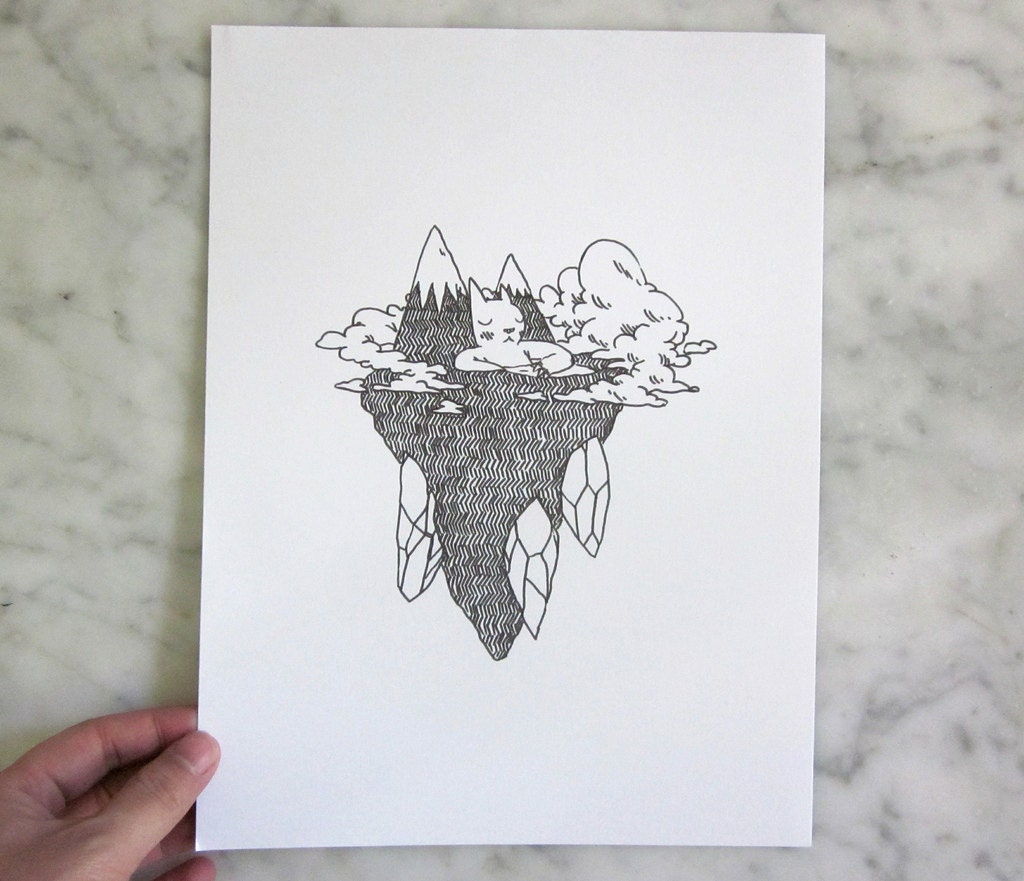 I also used it on this.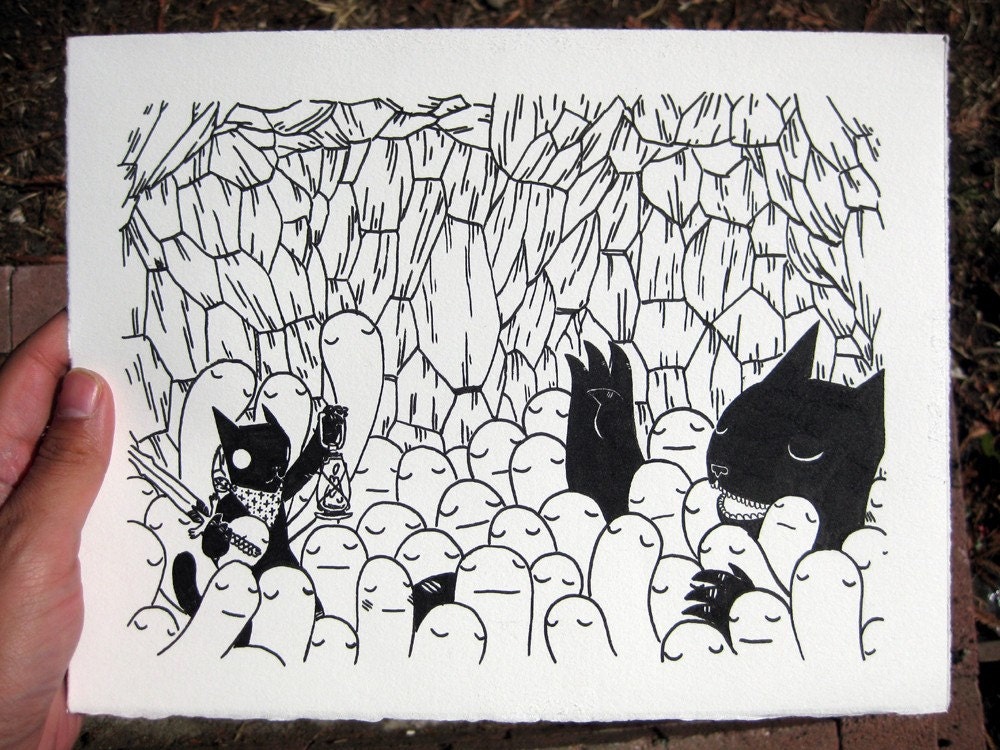 I also used it here in this very old drawing.

And finally, my pen of choice is the Hi-Tec C 0.4. It also comes in 0.25, 0.3, and 0.5, but yeah. This is what I use like 50% of the time. I buy mine at the Kinokuniya in Japantown, but you can find it online pretty easily. It's about $5 per pen, but they also sell refills.

A Drawing using a 0.4 Hi-Tec C.