Here's my update for August.
All my small panels are cut down by my friend Derek at his work in San Francisco. I'm usually car-less so I have to use Marci's granny cart, and take it on the BART. This is a block of 290 panels. Uh, he cuts it for free, but I give him Scotch Whiskey for it, cause, uh, that's the right thing to do. If you're wondering I gave him a bottle of Oban and a bottle of Talisker.
Uh, do you want to see something retarded? This is my Whiskey map of distilleries in Scotland:
View
Scotch Whisky
in a larger map
The green ones are the ones I like, the violet ones are the ones I'm curious about, and the yellow ones are the ones recommended to me by friends. Uh, yeah.
Lately I've been listening to "A History of the World in 100 Objects". You can download it through Itunes, but it's nicer to have
the website
up as well so you can see the objects.
I don't buy magazines at stores anymore, but I got this while waiting for Marci. It's put out by 826 Valencia (who, by the way, also came out with a Sport Quarterly, which looks pretty decent). I got this cause one of the articles is about Khmer Donut shops. The dude writing the article lived in my old neighborhood in Oakland, and one of the shop owners he interviewed was Marci's mom neighbor. Uh, growing up I did hang out in a lot of donut shops. There's also an interesting article on Native American cuisine (which is disgusting).
These are the two books I've been looking a lot lately. The Wild Flowers one I got for like $2 used, and the illustrations in it are pretty detailed. The
symbols book
Marci got used at Half Priced Book and is pretty sweet. It gives you a lot to think about. Like here's a small part of the description for owls:
Owl As a night bird that cannot tolerate the light of the sun, it is often contrasted to the EAGLE. -In Egypt and India, the owl was the bird of the dead; from antiquity to the present the owl and it's call are considered uncanny and are taken as omens portending misfortune or heralding death.
And yeah, it keeps on going. Did you know that the definition of the word Sphinx is 'strangler'? If you encounter one, it gives you fucking riddles and if you answer poorly it'll strangle you. But I don't know how that works, though, cause she has paws.
Uh, this a pile of paintings. These are the ones going to Los Angeles in late September. I think when I shot this there was like 230 panels.I have to individually wrap each painting in wax paper cause otherwise they'd damage each other in transit to gallery.
I got rid of all the brushes I never use and I pretty just stick to these for line work and a Windsor and Newton watercolor brush.
I got this circle template, and it's pretty amazing for how simple it is. It works cause everything I've been making is like 5"x5" inches. I also got this 6" transparent ruler, which unsurprisingly makes things way easier to measure out than my 18" inch ruler. It's a big deal to me.
I kept on buying the same tubes of paint, so I did an inventory of the ones I have. The most common color I have is green, with like 27 different tubes.
The oldest tube of paint I own is this Liquitex Basics orange from 1999. I don't know why when they updated the brand with a bigger tube, when a tube can last you 13 years, but yeah. They did. That and I rarely use orange. It comes out kind of like cottage cheese.
1. I've been using ballpoint to remember my lines while painting. It shows through the paint but isn't permanent. It makes it really easy cause I don't have to paint around shapes or around lines.
2.
3.
4. I kind of wished I started painting all my skulls this lime green. I've only been using this color to highlight leaf images.
A pretty awesome friend gave us a xerox machine. We still have to buy a toner, but I think it works out to 2c a copy.
Marci was gone for a week, so I went out and bought x amount of mac & cheese and hot dogs for everyday she was gone. And now I no longer want eat mac & cheese or hot dogs ever again.
Here's a photo of a baby skunk that was dude-ing around our backyard.
We went up to Ft Bragg for a day. It is really far. Our guide book told us to take the "Treacherous" CA-20 from the 101. There were straight up U-turns on that highway.
We visited my friend Jacob, who's been living up there for a while. He took us to a glass beach that was close by. The whole town kind of closes down around 5.
This is his workspace.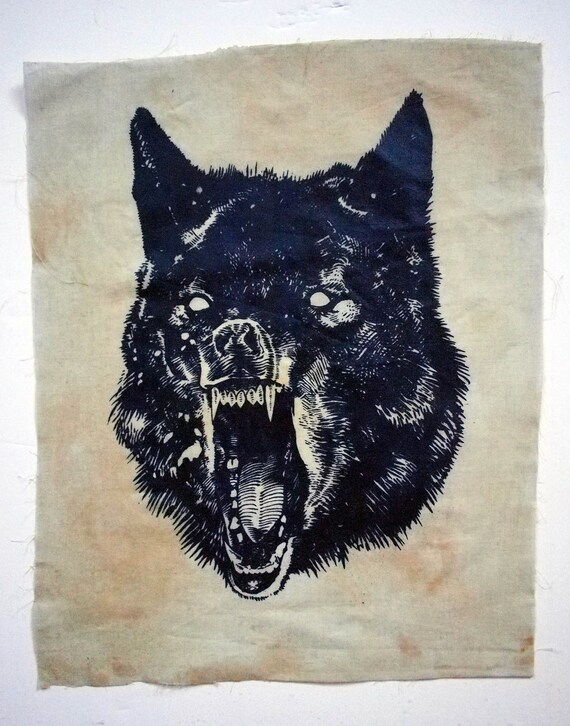 Uh, you can see the prints he makes
here
.
Recent Work:
I referenced an old illustration from the Civil War for this. Oh, if you're looking for a good Civil War book to read, I recommend "The Long Road To Antietam: How the Civil War Became a Revolution" by Richard Slotkin. McClellan's a dick.
Mtn Bros.
The beauty of circle templates.
I was pretty obsessed with photos from the
Cavern of Crystal Giants in Mexico
.
Batman! We went to see Batman with friends where our friend Teppei made t-shirts for everyone.
My 2nd incarnation for this image. This is a road sign you'll see for the
49-mile Scenic Drive in San Francisco
. Yeah, it's less wonky than the 1st one cause I had a ruler. And I used a circle template. Ha.
I played this a lot when I was little.
I edited out the note, but i kept the scan.
And that is it. If you're in Oakland, I have two openings for the same show at
Hatch Gallery
(23rd and Telegraph). The first opening is the 31st of August, and the second is the 7th of September. Please make it out if you can. Here's a link to the Facebook invite:
https://www.facebook.com/events/246760112111911/